Outdoor Activities of Vision Intelligent Company
Outdoor Activities of Vision Intelligent Company
2021-03-26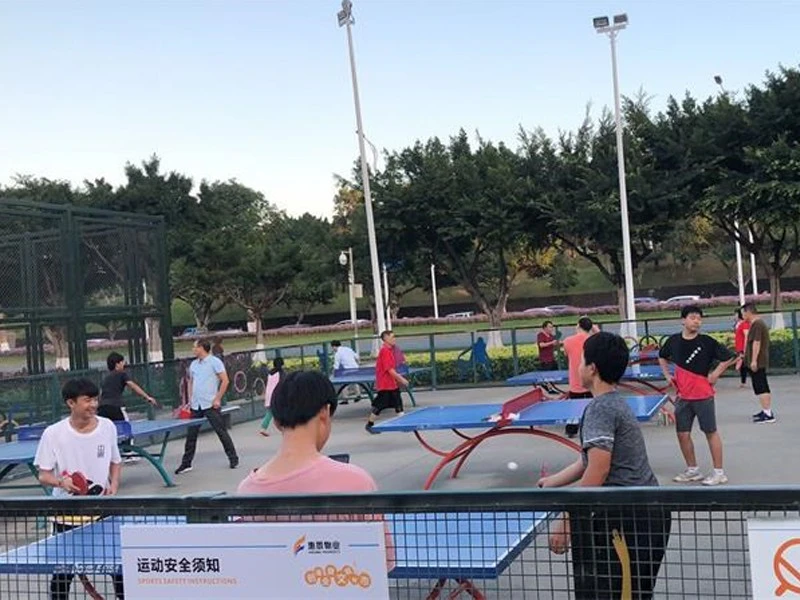 With the theme of exchange and cooperation, this activity aims to train the staff's strong will and unyielding spirit. Table tennis is the national sport of China, and it is also a competitive sport. Table tennis pays attention to the combination of attack and defense, while playing table tennis, enjoy the spirit of table tennis.
The ping-pong spirit is the spirit of hard work, self-reliance and hard struggle, and the spirit of perseverance, study hard, continuous research and continuous innovation. The ping-pong spirit also applies to the research, development and production of the Label die cutting machine etc.
The activity is divided into two forms of singles and doubles, which are divided into 8 groups. The winners of singles will play doubles in pairs. Through the development of the activity, new employees can quickly integrate into the team, find a sense of collective belonging, strengthen the communication between employees, enrich the content of the activity, and also received a good effect.
We have deeply realized the importance of unity. In addition to unity, division of labor and cooperation is also very important. In future, in the work of the Label printing machine and others, we should also help each other, unity and cooperation, in order to achieve a win-win situation!